When you are trying to invite your friends to your page, it can be tedious. So here's a quick javascript to select all your friends in Facebook so you can invite them all in one quick motion.
Steps:-
1.) Go to the Facebook page, group or application you want to suggest you to friends.
Try on mypage SHARE IT TIPS .
http://www.facebook.com/pages/Ahmedabad-India/Share-IT-TIPS/104369729593791.
and click on "suggest to friends" link.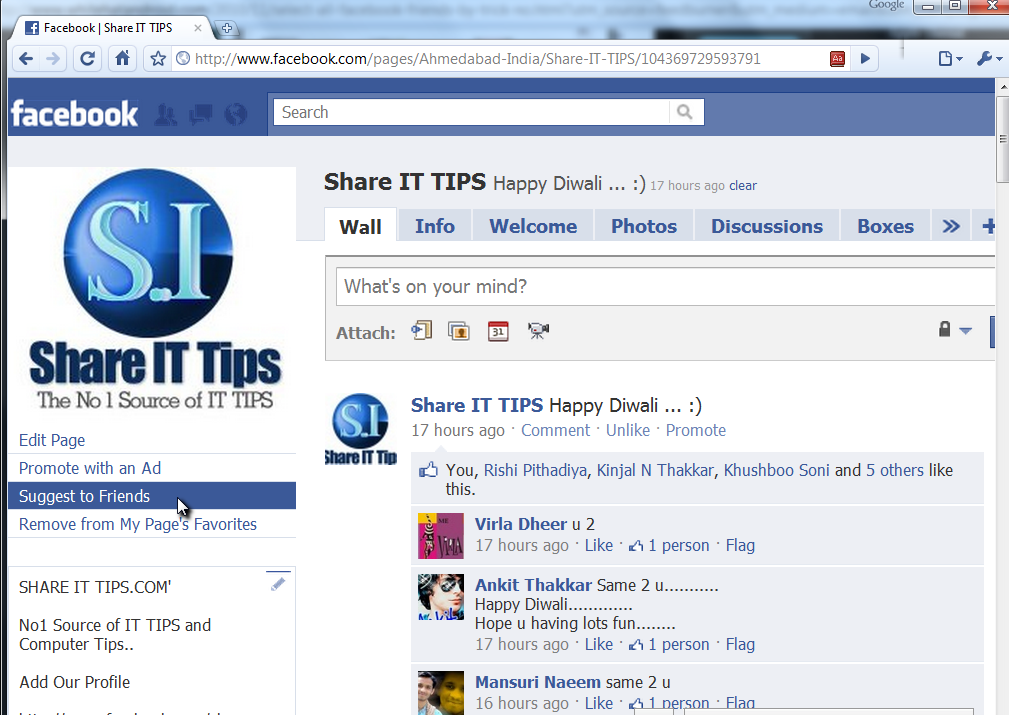 2.) A dialogue box will appear and prompt you to select friends individually and write a message(optional).
There we are! Now in the address bar type or copy and paste this
javascript: fs.select_all();
replacing the previous address of address bar and hit enter. all friends selected at once .
3.)Now click on send invitation button to share best stuffs to your facebook friends.Done ..
If  you like this tips and then join or share our page SHARE IT TIPS.