GMail Drive

is a Shell Namespace Extension that creates a virtual filesystem around your Google Gmail account, allowing you to use Gmail as a storage medium.
It  allows you to do basic file manipulation, such as copy and delete of files inside the Gmail account. Because it is a Shell Extension, the interface you work in is Windows Explorer itself.
You can directly Login from here to your Personal Gmail Account without going to Any Browser and u dont need to wait long time to Upload stuff in there.. but you just have to copy and paste it over there.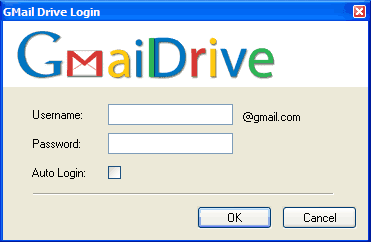 Streps :-
3) After installing, a drive named gmail drive will be created in My Computer
4) double click on this drive, login to gmail acct. You will get a space of 7 GB.
4) whatever content you copy to this drive will be sent to your mail acct to which you have logged in.
Note :- GMail Drive is still an experimental tool. There's still a number of limitations of the file-system (such as total filename size must be less than 65 characters). Since the tool hooks up with the free Gmail Service provided by Google,