Facebook announced Groups feature before few days.It is a new and innovative idea of meeting new or like minded people.
One of the most irritating things while you subscribe to a Facebook Group is that, by default, you will be notified as soon as a news (such as a comment or a post) is posted by the group itself.
So here is an easy method to

stop  Notifications  without leaving the group you joined.
Steps :-
1.) Go to the group page for which you want to turnoff notifications.
2.) Click the Edit Notification button located on the right side of the page. A popup menu will be shown Like this..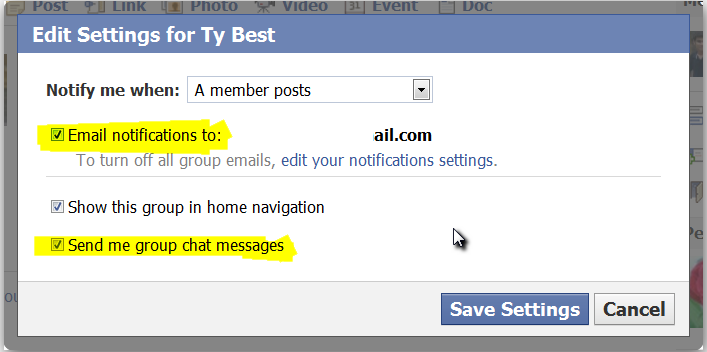 3.) Uncheck "

Email Notification

" and "Send me Group  chat message "
4.)Check off

Hide from Home Navigation

to remove the group from the left-hand sidebar on your Facebook homepage.
5.) Now Click on Dropp Down Menu and Choose Only posts I am subscribed to.
6.) Done … 🙂