MouseFighter is a free system utility that lets you control mouse cursor with keyboard, providing mouse-free navigation to make computing easier. Instead of using your mouse, use your keyboard with this alternative computer control method.
MouseFighter uses the "caps lock" key to activate keyboard control – either by pressing and holding it or using it as a toggle (again, your choice). When activated, the app changes your pointer's appearance to let you know it's working.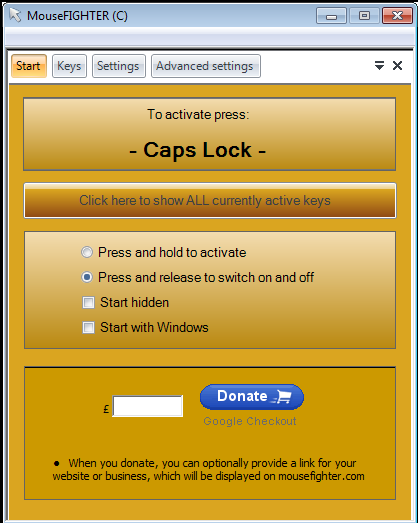 Features :-
New improved user interface.
Customize the hot keys for directional control while using mouse-free navigation.
Speed, acceleration and other things can be controlled.
Make large jumps with the pointer.
Use the CapsLock key to control your screen with the keyboard.