The Sort My Files is a program that undertakes to sort automatically with one click all your files in subfolders, depending on the type of each file.
The categories of records are:-

Music Files

Photos

Video

Documents

Programs

Compressed Files (type zip, rar etc.)

And a category for all other file types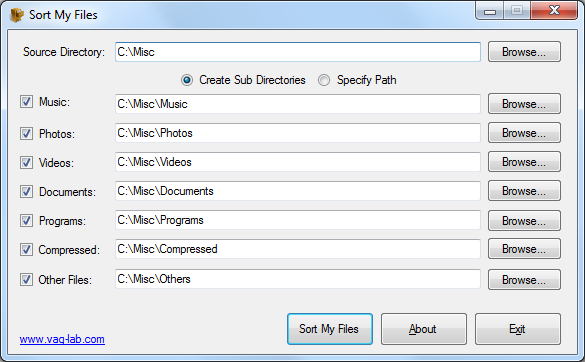 Option "Create Sub Directories" automatically creates the files will be transferred to the corresponding files in the selected folder to search.
By selecting "Specify Path" saved the file you select for each file type you do not need to choose the path every time you use the program.